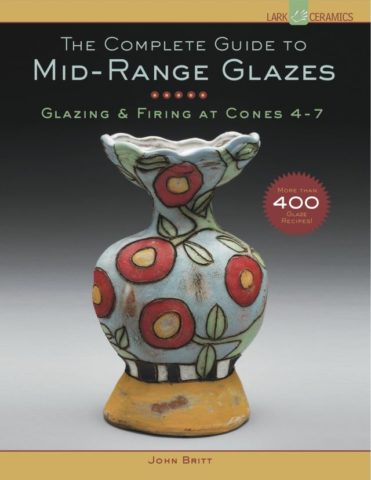 Masterclass | Cone 6 Glazing with John Britt
There is only one spot left for September's Master Class with John Britt!
Addressing particularly for succession artisans residing in Quebec and Wendake, this master class is a superb opportunity to improve your glazing knowledge with one of the greatest references in the field!
The event will take place from September 9 to 11, 2022.
All the details here → https://bit.ly/3ycnsjS
Classe de maître : Les glaçures avec John Britt
D'une durée de trois jours, la classe de maître comportera différents ateliers de tests de glaçures afin de montrer aux participants comment tester une recette de base pour obtenir différentes couleurs par le mélange de celles-ci, ainsi que la force des couleurs. Ce sera aussi l'occasion de faire un survol plus spécifique des glaçures de type cône 6. Le formateur discutera des argiles, des barbotines, des cônes et des fours. Il abordera également certaines classifications de base des glacis, leurs particularités spécifiques et comment les réaliser, les ajuster et en créer de nouveaux.
Notre formateur :
John Britt est une sommité internationale en matière de glaçures et les effets rendus sur ses pièces sont exceptionnels. Auteur de plusieurs livres phares sur le travail des glaçures, John Britt est une véritable référence dans le domaine. Grâce à ses nombreuses connaissances, il peut enseigner la fabrication de glaçures très complexes et difficiles à reproduire. En plus de donner des classes de formation à l'international, il a également enseigné à la Penland School of Craft, école réputée pour ses ateliers en arts, où près de 1 400 personnes viennent étudier chaque année.
Admissibilité : S'adresse en priorité aux artistes céramistes de la relève (18 à 35 ans) de Québec et/ou de Wendake
Vous devez envoyer un courriel d'intention à la chargée de projets pour valider votre éligibilité avant de procéder à l'inscription.
Formateur : John Britt
Période d'inscription : 1er juillet 2022 – 19 août 2022
Durée de l'atelier: 20h
Nombre de participants: 12 participants maximum
Matériel : Les matières premières sont fournies. Les participants doivent apporter un cahier de notes, des crayons, un marqueur au feutre, un crayon oxyde, des gants en latex, une tasse à mesurer ainsi qu'un mélangeur (à main ou girafe).
À noter la classe se déroulera en anglais, le formateur ne parle pas français
Horaire:
Vendredi 9 septembre 2022 : 9h00 – 12h00 |13h00 – 17h00
Samedi 10 septembre 2022 : 9h00 – 12h00 | 13h00 – 17h00
Dimanche 11 septembre 2022 : 10h00 – 15h00
Prix: 175$/participant
---
Déroulement de la formation :
► Vendredi 9 septembre 2022 | 9h00 – 17h00
Le formateur expliquera les cycles de cuissons et les oxydes. S'en suivront des tests de colorations des glaçures. Par la suite, en équipe de deux personnes, les participants feront des tests de coloration à partir de tuiles préalablement réalisées, ils testeront 10 variations de couleurs à partir de métaux prédéterminés. Le reste de la journée sera consacrée à des périodes de questions sur divers aspects des glaçures.
► Samedi 10 septembre 2022 | 9h00 – 17h00
Cette journée sera consacrée à la cuisson des tuiles réalisées la veille, ce qui permettra aux participants de voir toutes les étapes de la cuisson tout en discutant de différents produits chimiques et leurs composés, leurs propriétés, les différentes argiles, les mesures de sécurité reliées à l'utilisation de certains produits.
► Dimanche 11 septembre 2022 | 10h00 – 15h00
Cette journée sera consacrée à retirer les tuiles des fours de cuisson, regroupes les tuiles réalisées selon les variations de couleurs expérimentées. Il sera question de discuter des effets des produits chimiques utilisés dans la production des différentes couleurs expérimentées.
---
Informations : Pour des informations supplémentaires, contacter la chargée de projets Marie-Soleil Guérin Girard à l'adresse suivante: marie-soleil.gugi@mmaq.com
Le lien d'inscription sera transmis une fois que l'éligibilité du participant sera validé (voir admissibilité).
La cafétéria de la MMAQ sera mise à disposition pour y manger durant les heures de repas, il sera possible de laisser vos lunchs dans le réfrigérateur, d'utiliser le micro-ondes ou un petit four pour réchauffer vos repas.