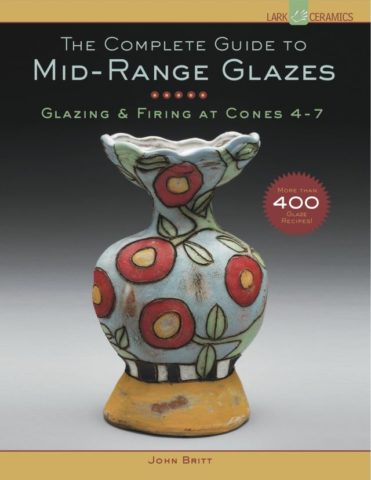 Date and location
January 14, 15 and 16th
YARO STUDIOS
76 Kent Street
Brooklyn NY 11222

Saturday January 14th , 9 am to 4/5pm
Sunday January 15th 9 am to 4/5 pm
Monday January 16th, 10am to 3/4pm.
https://www.yarostudios.com/glazing-workshop-with-john-britt
Class Experience
Join us in this three day hands on Cone 6 glaze testing workshop led by renowned potter and expert glaze master John Britt!
This workshop will give a general overview of ceramic glazes, focusing but not limed to Cone 6. This workshop is designed to show participants how to test a base recipe and get various colors (color blending) as well as strength of colors (progression tests).
We will discuss clays, slips, cones, kilns, firing dynamics and principles and how to apply those principles to various firing cycles. We will discuss how and why each type of glaze works and how you can achieve them, how to adjust your glazes and how to find new ones.
We will also discuss glazes from John's book "The complete guide to Mid-Range Glazes: Glazing and Firing at Cone 4 -7" but go into more detail than the book allowed.
This workshop is designed for beginner to intermediate potters or those who are advanced and have no glaze testing experience.
**This workshop will run over a holiday weekend: Saturday, Sunday and Monday (Martin Luther King Jr Day)**
Dates:
Saturday, January 14th: 9am – 4/5pm
Sunday, January 15th: 9am – 4/5pm
Monday, January 16th: 10am – 3/4pm
Workshop pricing includes the three day hands on workshop ($450) and a glaze materials (chemicals) fee of $35 ($485 total).
Participants are required to purchase and bring the following supplies to class:
OSHA approved respirator or dust mask and a quart size zip lock bag (with your name on it) to keep it in.
Journal and pen, sharpie markers, high temperature pencil,
One pair of latex gloves
Braun (or some other brand) kitchen hand blender (a.k.a. immersion blender)
A small scoop for measuring out materials,
10 –Solo plastic cups (16 oz. Clear or blue or red party cups), and a couple of glaze brushes. Make sure the hand blender fits into the Solo cup! (There are different sizes some of which are too small and then blender won't reach the bottom of the cup.)
Triple beam scale or digital scale- ask if we have enough. We need one scale per two students and the center may have some. Call ahead and ask so you don't buy one unnecessarily.
**IMPORTANT** TEST YOUR SCALE TO MAKE SURE IT IS ACCURATE TO 0.1 GRAMS!! Many digital scales that are cheap won't measure that small of an amount. Many like to stop at 2 grams!! We need to weigh 0.2 grams or 0.5 grams. Also, test your scale against another triple beam or digital scale to see if it is actually accurate!! MANY times, they are not!
CANCELLATION POLICY
Registration requires full commitment and payment
Requests for a refund must be made at least 30 days prior to the start of this workshop and incurs a $75 processing fee per person per refund
No requests for cancellation or refund will be honored within 30 days of the workshop start (even due to covid)
There are no credits or transfers for this workshop
Requests for cancellation must be emailed to info@yarostudios.com
COVID POLICY
Our studio requires everyone entering the building to be vaccinated. Yaro cannot offer refunds to those who are turned away for lack of proof of vaccination.
Other Things To Know
Cancellation Policy
Requests for a refund must be made at least 30 days prior to the start of this workshop and incur a $75 processing fee. No requests for cancellation or refunds will be honored within 30 days of the workshop start. No credits ot transfers